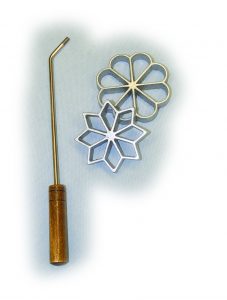 #389 – Rosette Set
This set features a long, chrome plated, wood gripped handle complete with two, 3″ polished cast aluminum shapes, a star & a flower. Made in USA.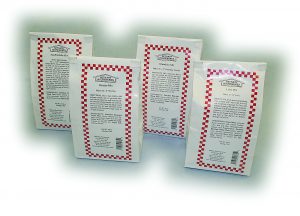 #782 – Rosette Mix
Bethany Housewares, inc Original Rosette Mix, Makes 40 3″ rosettes. Just add eggs & water. Made in USA.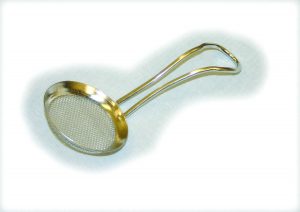 #190 – Sugar Spoon
Delicately sprinkle powdered sugar over rosettes before serving with this stainless steel sugar spoon. Made in China.