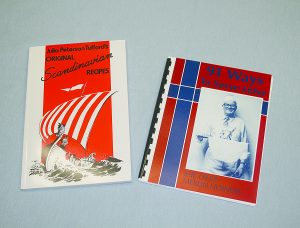 #100 – Original Scandinavian recipes
Edited by Julia Peterson Tufford, this book contains over 90 pages of 250 old country recipes. Paperback 5 1/4″ X 8″. Made in USA.
#105 – 91 Ways to Serve Lefse
Merlin Hoiness shares all 91 methods of serving Lefse, described for easy use & year round serving. Made in USA.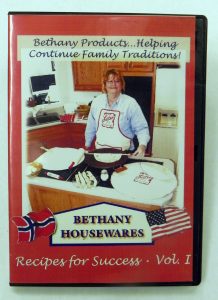 #120 – Lefse Making DVD
Bethany Housewares, Inc shows you how to make lefse with this step by step guide. We also discuss Krumkake making. Made in USA.