#140 – Multi Kitchen Tool
Use this tool as a whisk, tong, salad server, spatual, slotted spoon or strainer. Great multi purpose tool for your kitchen. Made in China.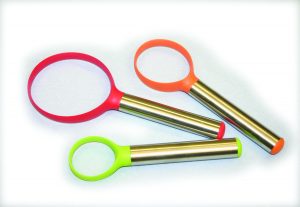 #150 – Fruit Scoops
Set of 3 fruit scoops, makes easy work of removing seeds from cantaloupe, peppers tomatoes & other foods. Made in China.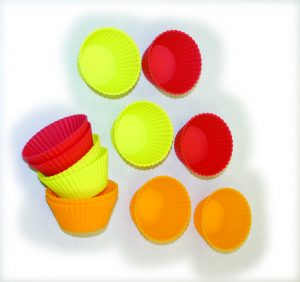 #170 – Muffin/Cupcake Liners
Set of 6 brightly colored reusable silicone liners helps make perfect muffins, cupcakes and individual cheesecakes. Made in China.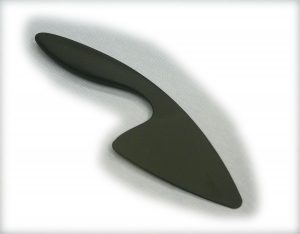 #185 – Knife/Server
Strong and flexible to cut, lift and serve. Great to use with non-stick bakeware. Heat resistant to 400 degrees. Made in China.

#820 – Apple Corer
7 1/2″ always sharp chromed steel tube corer. it self ejects previous core. Red acrylic handle. Sized to larger US grown apples & other fruits and foods. Mkes coring apples clean & quick for canning, freezing, baking or eating. Made in the USA.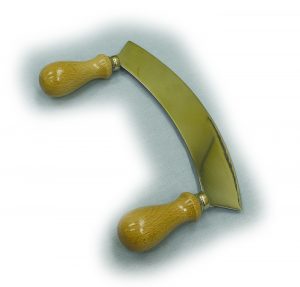 #870 – Mezzaluna Chopper
10″ Stainless steel blade with hardwood handles makes chopping & cutting safe & fast. Made in Italy.